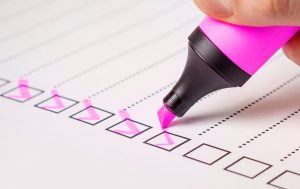 Buying salvage cars continues to grow in popularity as more people learn about reasons to buy salvage cars. Over the years I have heard countless success stories from people who bought a salvage car and saved a ton of money. People often ask, what is a salvage car title? When people think of the term "salvage car" they typically think about a car that's been destroyed. While some salvage title cars have been in accidents, there are many that have not. There are many reasons why a car will have a salvage title. Some of those reasons can leave a vehicle in surprisingly good condition. While buying a salvage car isn't for everyone, there are so many reasons why it's a great idea for some. Below I talk about some of the best reasons to buy a salvage car.
Should I Buy a Salvage Car? Here are 10 Reasons Why You Should. 
Savings: The amount of money you will save is reason enough for many people who buy salvage cars. 
Spare Parts: Even if a vehicle has been declared a total loss, there is a chance there are still working parts. Sometimes salvage car parts are in perfect condition. The car could have had external damage like a hail storm, or the damage could have occurred in the back of the vehicle while the parts in the front are unharmed. 
First Car: Maybe you're looking for a first car? Maybe one of your kids is finally old enough to drive and they need something to practice with?
Work Vehicle: Do you need a vehicle for work? Does your work truck take a beating?  A salvage truck for work is a great solution. 
Project: Some people just flat out enjoy working on cars. People buy salvage cars for something to keep in the garage and work on when they have some free time. 
Practice: A salvage car is the perfect car to practice your mechanic skills on. 
Resell for Profit: Many people buy salvage cars online, repair them, and sell them again at a profit. This is a common practice and one that can be quite lucrative. 
Send Overseas: Another popular reason people buy salvage cars online is to send them overseas. Sometimes a family member will send one to a relative who has no means of getting a car on their own. You can buy repairable salvage cars for sale in the USA and have them sent just about anywhere in the world.  
You Do Not Have to Deal With a Salesman: If you have ever bought a car from a dealership then you know that one of the worst parts of the experience is dealing with the salesman. They always seem to be up to something. When you are buying a car from an auction site, there is no need to deal with a salesman at all.
Find a Rare Gem: Find rare and exotic salvage cars for sale. Purchase your dream car at a fraction of what you would expect to pay for it normally.
Buy Salvage cars from the Salvage Cars Auction:
Now that we have talked about all of the reasons to buy salvage cars it is time for you to find a site and start bidding. There are several online auto auction sites to choose from. Keep in mind that you may need to use a Copart broker if you want to bid on cars from the Copart auction without a dealer's license.