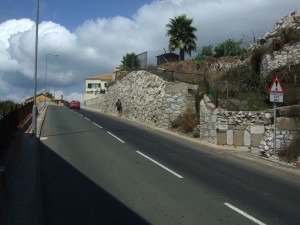 Great trips are not always by air or water. You could fuel your car and drive across the European continent with your friends, family or by yourself. The following are three great routes for unforgettable road trips.
Starting at Lake Leman waterfront in Geneva, drive along the south coast, leaving Switzerland behind you and entering France. Now take the D902 south for Chamonix through Thonon-Les-Bains. The 7-mile Mont-Blanc, an underground tunnel below the tallest Alps will give you unquenchable thrill before you reach the deep Aosta Valley in Italy. Proceed from Turin to Alba in the south, while taking pleasure at the Levantine Riviera and La Spezia before tracing tiny paths that go up to the Apennines and Abatone. Then go down through Florence and use the less common routes to Modena and back to the Alps via Milan. The route is about five hundred miles.
Begin at Lindau, an island town on Lake Constance. Now ready to cover 300miles across Europe, take a twist down the Bavarian Alps edge. This route is tricky and not for the fainthearted. Twisting and meandering roads abounds as you drive through a bunch of small villages and towns like Ettal, Oberstaufen, Oberammergau, Garmisch and Bad Tolz. Scenery along this tricky route is beautiful featuring lakes, mountains, forests, open grazing paddocks, castles and palaces among others. Bilbao's chief port, served by Portsmouth ferries, at Santurtzi, boasts a 300 mile route to Madrid and Barcelona.
Starting at Bilbao, on the B1623, drive to Victoria Gasteiz. Turn east and head to Pamplona. On the N-135 road that leads via Pyrenees, get into France by the famous Roncesvalles pass. From here the scenery will become irresistibly gorgeous and the corners almost annoying. Taking the D918, drive through the foothills and view a limitless cycle of landscapes prior to getting to Biarritz. To get back to Bilbao, ride along Cantabrian and catch a panoramic beauty of mountains on your left and scenic Bay of Biscay on your right. And once you're done, you'll be glad you saved on the mileage with a salvage car. Salvage cars get their title from something as minor as a having too many bought parts, and once rebuilt function as good as new at half the cost of a new model. This might be the best, trip-savvy way to drive across Europe