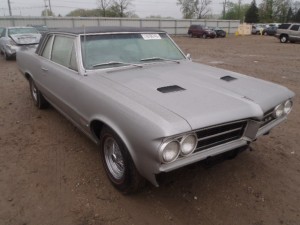 Whether you like to fix rare cars to drive them yourself or invest in them to resell, it definitely pays to search for them on an auction site. Copart auctions offer many great rare cars that you can add to your collection or sell for a tidy profit. However, the best thing about buying rare model vehicles from Copart is that you can get them for prices you wouldn't even believe.
Shop From Your Home
When you choose to shop from Copart auctions, you can spend as much time as you like looking over the car, researching similar vehicles and comparing prices. Furthermore, there is no pressure from salesman for you to buy the car immediately. By taking your time and browsing through the many cars for sale listed with Copart, you can avoid being taken by a seller or individual. Each car listed has several photos for you to view and detailed descriptions to help you choose the best vehicle for your needs.
Ease of Searching
Another great reason to shop for rare model cars with Copart is that you do not have to search forever to find one. You can simply type in the model you are looking for and you will be given any listings of cars for sale of that type. Furthermore, before you choose to make your purchase, you can find out about any features or defects of the car.
Larger Selection
Finally, shopping for rare cars on Copart's auction site offers you many more choices than you may have at a used car lot or an individual's home. When you only have one choice at hand, you cannot thoroughly evaluate the vehicle's worth. Buying your rare model from Copart is much easier and less stressful than buying in person. For a terrific selection of rare cars, visit www.SalvageReseller.com today!