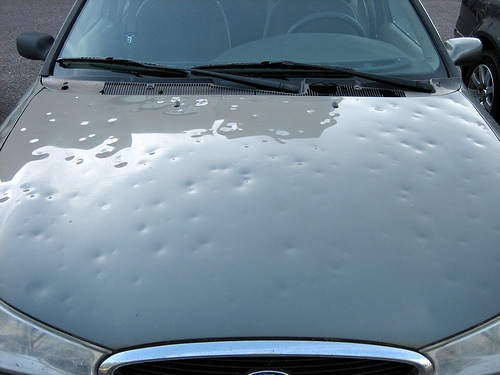 Find the best deals on hail damaged cars for sale in 2018. Salvage Autos Auction has a huge selection of hail damaged cars for sale. Their large inventory of Copart salvage cars provides you with options all over the country.
Hail damaged cars are very popular because they often only have external damage although they sometimes are considered to be a total loss due to external damage, they are usually in good condition mechanically and considered to be repairable salvage cars.
Browse All New Hail Damaged Cars For Sale
Every day our inventory is updated with the newest hail damaged cars for sale from across the county. You will be able to search by any make and model. When you go to an online salvage auction website you will be able to sort the vehicles by their damage type.
To find hail damaged vehicles simply search for damage type, then select "hail".
Many of these hail damaged cars come from Denver where hail can pose a serious threat to car owners. Although they may come from Denver, you can still order them from all across the country but keep in mind you will need to have the vehicle transported.
When you order a hail damaged vehicle you will have it transported to you wherever you are.
Hail Also Damages Trucks
If you are trying to find hail damaged trucks for sale you will be able to do that as well. Cars are not the only type of vehicle to suffer hail damage. Many trucks are considered to be total losses from hail as well.
No Need To Search For Hail Damaged Cars For Sale Near Me
The reason you do not need to search for hail damaged cars near me is online auto auctions. When you use an online auto auction site you are able to browse and bid on hail damaged cars from around the country.
This increases your chances of finding the model you need and the best price.
Everyone Loves a Hail Sale
Who could blame them? Hail damaged cars for sale are one of the best-kept secrets out there. Many people do not even know that a car can be considered a total loss from hail damage alone but there is a good deal of people who do!
What makes a hail sale so exciting is the opportunity to buy a vehicle at a fraction of its cost while it is still in great condition mechanically.
I have seen people buying wrecked cars from hail, having their titles rebuilt and having a working vehicle without issues.
Good luck!