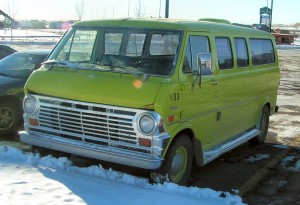 If you are expecting a new addition to your family, you may want to consider purchasing a larger vehicle. However, in today's economy, you most likely will want to watch your spending. If this is the case for you, finding a good-quality van for a reasonable price just became your mission.
Unbelievable Savings
The best thing about choosing to buy a salvaged van is that you can find a vast array of them at unbelievably low prices. In fact, in many cases, you can find salvage vehicles priced at half off or more of their original costs. Many of these vans are even new or almost brand new!
Finding a Van
Forget about searching for a van in your local classifieds! If you have a computer and access to the Internet, you can shop for your new vehicle on a salvage vehicle auction site. Here, you will find a vast array of good-quality vans that will suit the needs of your growing family.
Choosing a Van to Suit Your Needs
Of course, you will want to choose a van that runs great and will satisfy the needs of you and your family. When you shop with a salvage auction site, you can examine the vehicle before you even place a bid. Additionally, for a small fee, you can use the site's useful "InstaVin" feature to find out all about the van's history. As your family grows, so do your transportation needs. Choosing a good-quality van is a top priority. Never before has shopping for a great-running and affordable van been easier than from a salvage car auction site.