Did you know that you can buy cars with rebuilt titles online? Salvage auto auctions allow you to chose from clean, salvage, and rebuilt title cars for sale. It is important to understand the difference between a salvage title and a rebuilt title. 
Rebuilt Title Cars for Sale Vs. Salvage Title
A salvage title is given to a vehicle when it has been considered a total loss by the insurance company. A vehicle is considered a total loss when the cost to repair it outweighs its value. Insurance companies sell these cars via salvage auto auctions. You can buy these cars from the insurance company with a salvage title.

When a salvage title car is repaired it must undergo an inspection. If this repaired salvage car passes the inspection it will have its title upgraded to rebuilt. The reason many people want to buy rebuilt title cars is to skip the repair process.
Benefits of Buying Rebuilt Title Cars
The first and most obvious benefit of buying a car with a rebuilt title is the cost. A car with a rebuilt title can be bought at a huge discount compared to the cars original worth.

Although repairing a wrecked car maybe be desirable by some, others would prefer to skip that process. Repairing a salvage car can be a timely and expensive process. Although the savings usually make up for it in the long run, buying rebuilt will allow you to save money without the need to worry about the repairs on your own.
Other Advantages of Buying Cars with Rebuilt Titles
When you buy a car with a rebuilt title you will not have to worry about having it insured. Most insurance companies will insure cars with rebuilt titles. It is also easier to sell a car with a rebuilt title than one with a salvage title. Buyers tend to be skeptical when dealing with a salvage title, but when the title is rebuilt the buyer knows the car has been repaired and passed inspection. We have discussed some of the advantages of buying a car with a rebuilt title but just like anything else, there is always pros and cons.
The Pros and Cons of Buying a Car with a Rebuilt Title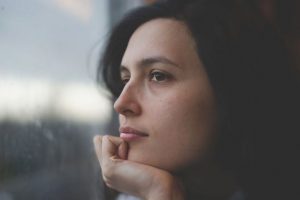 Cons
Some buyers may be skeptical when it comes to purchasing a car with a rebuilt title.

Although the car has been repaired, you will not be able to sell it for as much as you could if the title was clean

Some states have different rules and regulations when it comes to insuring and using rebuilt title cars for everyday use
Pros
You will be able to buy the car you want at a considerable savings

You do not need to be involved with the repair or inspection process

Find rare models that are no longer in production
Where To Find Rebuilt Title Cars for Sale
Online auction sites like Salvage Autos Auction will give you the ability to choose between, clean, salvage, and rebuilt title salvage cars for sale. Salvage Autos Auction gives buyers access to a huge inventory of Copart salvage cars. Salvage Autos Auction is a Copart registered broker. This means that you can use their site to bid on wrecked cars for sale without the need for a dealer's license. Once you are on the site, go to search and select "advanced". When you get to the advanced search page you will see an option to select your title type. Select "rebuilt title" and you will see all of the rebuilt title cars for sale nearby.