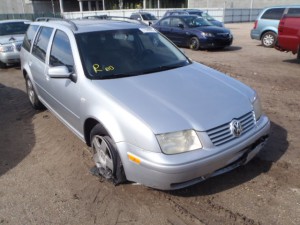 With so many makes and models and varying levels of salvage to choose from, buying auctions salvage cars can be a quick and easy way to obtain parts. Whether the parts are for your project car or are necessary to repair your primary vehicle, there are many benefits to buying used cars from a salvage auction.
Save Money
Auto parts from a dealer or parts store can cost a small fortune. Buying salvage cars for parts is an inexpensive way to get the auto parts you need at a price you can afford. In some situations, such as engine replacement, it is more cost effective to buy an entire salvage car than just the parts you need at the time.
Save Time
Calling stores and dealers about availability of parts can take up your valuable time and lead to frustration. With used cars for sale at auctions, you can find the parts for current repair jobs as well as those that might arise in the future. If something breaks, you will be ready.
Sell
The biggest benefit of buying salvage cars for parts is that if for some reason you can't keep the used cars you bought at a salvage auction, then you can sell the parts you don't need at a free online site and make a high profit per part. With rock-bottom prices on many salvage auction vehicles, you will most likely make more money selling the parts than you paid for the vehicles. Sign up today at www.SalvageReseller.com to find out for yourself how buying salvage cars for parts makes sense.