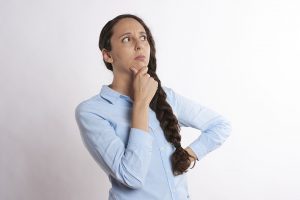 A salvage car auction is a great way to get a new vehicle and save money. When you buy from a salvage car auction you will be able to choose from clean and salvage title cars. What is the difference between a clean title and a salvage title?
– A salvage title indicates an insurance company declared  the vehicle a total loss at some point.
Just because a car was declared a total loss by the insurance company does not mean it is actually beyond repair. In fact, many times you can buy a salvage title car that still runs as well as it did when it was new. There are so many reasons why a car could have a salvage title. The most important thing to do when buying a salvage title car is find out exactly what kind of damage occurred to the vehicle. If possible, visit the car in person to inspect before making a purchase.
Why Buy From a Salvage Car Auction?
You want to buy a car for less money. Buying a salvage car is one the best ways to cut the cost on the purchase of a vehicle

You do not want or need a brand new vehicle. If you are planning on using the vehicle for work, a brand new car may not be necessary.

You can find rare and hard to find makes and models of cars that are not available elsewhere.
Copart Auto Auction and the Best Online Car Auction Sites
When shopping for salvage cars for sale the Copart Auto Auction has more options than any other online auto auction site. To bid on cars from the Copart Auto Auction on their site directly you will need a dealer's license. There are sites on the internet that will allow you to bid on cars from Copart's inventory without the need for a dealer's license. Many of the best online car auction sites are listed directly on Copart's page. These sites are what Copart calls a registered Copart broker.
Salvage Car Auction and Repairable Salvage Cars
In conclusion, buying a car from a salvage auto auction is a great way to save money. Buying salvage cars is more common than you think! People buy and repair repairable salvage cars every day. Whether it is for personal use, for parts, or to resell at a profit, a salvage car auction is a great option. Find your dream car at a fraction of what you would expect to pay.