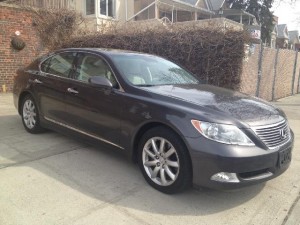 Buying a car can be a very exciting experience, especially if it is your first one. However, if you are on a tight budget, you may think that purchasing a vehicle at the moment is out of your reach. This is simply not true. There are many great salvage vehicles available that will not cost you an arm and leg.
Minor Repairs
If you do not mind having a few dents or scratches on your car, then it is definitely worth  it to consider a salvage vehicle. In fact, most salvage cars run perfectly fine and are sold for much less than new models. In many cases, you can even find great cars with prices that are half of the originals.
Where to Find Them
The best places to find salvage cars are at online car auctions, like www.SalvageReseller.com. Here, you can find out all about the vehicle including the make, model, year and any damage. You can also view photos of the car to help you determine how much the car is worth and what it may need to get it back into shape. We also highly recommend getting the vehicle inspected before you place a bid.
Many Choices: Consider a Salvage Vehicle
When you shop at salvage car auctions, you will see that there is a vast array of terrific vehicles from which to choose. From Honda and Toyota to GMC and Ford, you can find most anything on an auction site. You may even be able to find a BMW or Audi priced lower than you could ever imagine. Additionally, you will also find cheap vehicles with only a broken headlight, minor scratches or torn upholstery. While some of them may, indeed, have engine issues, many of them are in terrific running condition which is why you should consider a salvage vehicle. Whether you are looking for a dependable car to drive or one to use for parts, a salvage vehicle is a commendable choice.