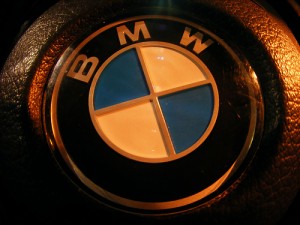 Have you ever dreamed of owning a BMW and driving it around town to impress your friends? However, you knew that it could only be a dream, as you would never be able to afford such a luxurious ride. Put those thoughts to rest today! Now, it is possible for you to be the proud owner of a BMW or any other luxury car you wish.
How Can This be True?
You may have heard of salvage vehicle auction sites but are not sure of what they are all about. On salvage auction sites, you have the opportunity to bid (and purchase) a variety of salvage cars and trucks. These vehicles were acquired through a variety of ways including insurance write-offs, theft recoveries and repossessions, among others. You will find a broad range and large selection of vehicles on these sites including such cars and trucks as Ford Mustangs, Ford Expeditions, Chevy Camaros, Dodge Rams, BMWS, Jaguars and many other makes and models of cars and trucks. In fact, you can also find a wide array of salvage motorcycles on an auction site as well.
Be the Smart Proud Owner
So, before you go out and spend a small fortune on a BMW from a dealer or independent owner, check out a salvage auction site first. Buying a BMW from a salvage auction site will allow you to keep as much as half (if not more) of your money in your pocket where it belongs! Besides being able to get vehicles at shockingly low prices, another great benefit of buying salvage BMWs is that most of them are in excellent condition and run great! Place your bid today and turn your dreams into reality.