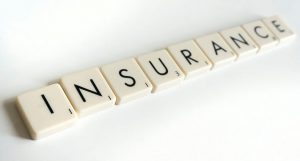 Can you insure a salvage car? The short answer is – yes! You can certianly insure a salvage car. But, there are steps you will need to follow to do so. You may be looking at wrecked cars for sale from a salvage car auction. I am going to go over the steps it will take for you to have your repairable salvage car repaired and what it will take to have it insured and back on the road.
Whenever you are thinking about buying a salvage title car it is important to understand why it was given a salvage title in the first place. Many cars that have been given a salvage title are still in fine working condition. In some cases, the vehicle may even run as well as it did the day it was driven off the lot. There are many reasons why you should buy from a salvage car auction. There are some cases where the damage to a vehicle is strictly cosmetic. Body damage that will have no effect whatsoever on the vehicles ability to run.
In this case, it should be easy to have the vehicle's title rebuilt to get the vehicle insured. When a car is given a salvage title, the only way you can get it insured and ready to be driven again is from repairing the title. In order to have a salvage title car's title replaced it must undergo an inspection. 
Here Are The Steps You Need To Follow To Insure a Salvage Car:
Assess all damage the car has.

Fix the damage. Whether you are going to be fixing it yourself or bringing it to a mechanic, once the damage is assessed you will know exactly what needs to be done to fix the vehicle.

Once the vehicle is repaired it will need to undergo an inspection. If the inspection is passed, you vehicles title will be rebuilt. You will then be able to insure the salvage car. 
What Car Insurance Companies Cover Salvage Titles?
Once your vehicle is repaired and passes inspection, you should be able to get it insured without a problem. Depending on the state you live in there may be different policies or requirements in place. But, overall you will not have any issues with finding an insurance company to insure your repaired salvage title vehicle. Remember, whenever you are thinking about buying Copart salvage cars, you will be able to get them insured.
Congratulations, the salvage car you bought at the auction is now ready to be insured!