How to Buy
How to Buy a Used Car in the USA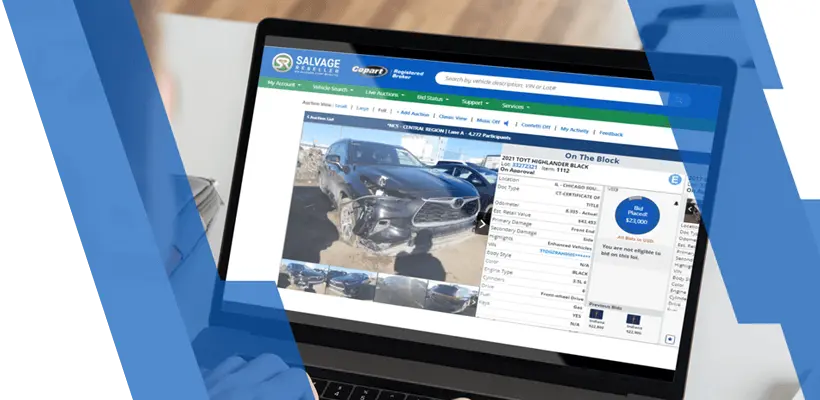 Find vehicle
SEARCH FOR THE VEHICLE OF YOUR CHOICE AND VISIT THE COPART FACILITY WHERE IT IS STORED TO INSPECT IT BEFORE BIDDING.
Use the "Vehicle Search" menu, the "Quick Search" box located on the header or the search fields on the home page to search and find the vehicle of your choice fast, we have the most convenient search filters. You can search cars for sale by Vehicle Type, Year, Make, Model, Title Type, Vehicle Location, etc. You can also use the "Quick Picks", search by Lot Number or simply search by your own criteria using the Advanced Search.
On the search results page, click on the vehicle description and it will navigate you to the vehicle information page. There, you can find information on the mileage, title type, primary damage, etc. You can see the vehicle's pictures on the search result pages or on the vehicle information page, we offer the biggest vehicle images of any car website. If you click on "Auction Location" it will provide you with the address and phone number to the yard where the vehicle is stored.
Do not guide yourself strictly on the images and the information provided on the website. The Vehicle Information provided by Copart or this website is for convenience only. Buyers shall not rely on Vehicle Information in deciding whether or how much to bid on a vehicle offered for sale through Copart or this website. It is the sole responsibility of the Buyer to ascertain, confirm, research, inspect, and/or investigate vehicles and any and all Vehicle Information prior to bidding.
PLEASE INSPECT THE VEHICLES BEFORE BIDDING. We strongly recommend that you visit the yard or hire an inspector to visit the yard and inspect the vehicle prior to making any offers. Please register on the Copart site to get a membership in order to be allowed to visit the yard and inspect the vehicles. Bring a mechanic along! ALL VEHICLES ARE SOLD AS "AS IS - WHERE IS". ALL OFFERS ARE BINDING AND ALL SALES ARE FINAL. This means that you are buying the vehicles "with all faults" and without any warranty or guarantee of any type, express or implied, so it's very important that you inspect the vehicles before bidding.
Choose Membership
SIGN UP WITH US FOR A FREE OR A PAID MEMBERSHIP AND SET YOUR SECURITY DEPOSIT.
No auto dealer license is required to buy salvage cars for sale with us. To register please select one of our convenient subscription options. You can get a FREE basic account, no credit card required and no purchasing limits, or register for a monthly or yearly subscription and save 50% on the broker fee. If you are a US or Canada resident, you are required to send us a copy of your valid driver license. If you are an international buyer, you are required to send us a copy of your valid passport.
A monthly subscription is only $24.99 per month, but the yearly subscription is the most cost effective option, it includes all the monthly options with a $150 savings a year. When you are ready to bid you will be prompted to enter your credit card information, in order to make the required $400.00 security deposit. This allows you to bid on one vehicle up to $4,000.00. If you wish to increase your bidding limit just increase your deposit to 10% of your desired bidding limit. The security deposit is refundable as long as you have fulfilled all your payment obligations and you do not have any vehicles in the yard waiting to be removed.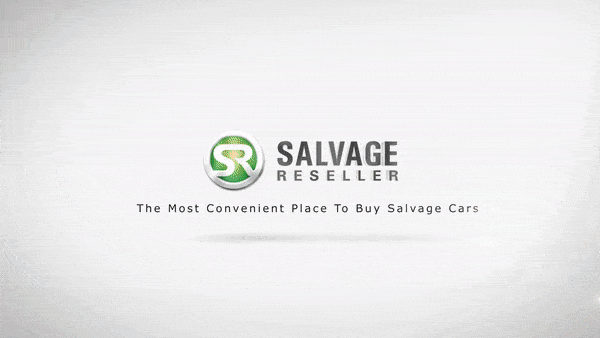 The benefits of joining SalvageReseller.com
Find cheap cars on salvage auction
Get connected to a Copart facility to setup a personal inspection
Register to receive a unique bidder number
Gain access to exclusive salvage car auctions at Copart.com without buying a dealer license
Start Bidding
BID ON THE VEHICLES OF YOUR CHOICE! PAY FOR THE VEHICLE PURCHASED, AND PICK IT UP DIRECTLY AT COPART.
Once you register, we will e-mail you your password to log in and participate in online vehicle auctions through our website. You can bid during the Preliminary Bidding period or the Virtual Auction. We recommend you to enter your maximum bid during the Preliminary Bidding, this way Copart's Bid4U (Bid for You) feature incrementally bids on the vehicle of your choice on your behalf. If you are outbid you will receive an email and you are provided the opportunity to re-bid on the vehicle.
You will not be able to bid in Kansas or Missouri as we are restricted in those states. However, you can bid on any salvage or clean title anywhere else in the US and Canada auctions on our site. Please make sure that you check with your local DMV before purchasing a salvage title vehicle for the accepted vehicle documents and procedure needed to obtain a rebuilt title. The vehicles are sold with the documents that they are advertised with. If there is a lean on the vehicle you select, you will be responsible for that lean. All vehicle titles are reassigned to the person that is registered with our site. Under no circumstance will we reassign it to anyone other than the person registered.
Once you win a vehicle's salvage auction, you must be aware of the sale status of the vehicle. If it is selling "on minimum bid" or "on approval", the seller has until 9 pm PST, of the next business day, to respond to your offer. You can check your bid in the "Open Items" page located on the "Bid Status" tab in your account. You will see the status of the vehicle. If it says 'seller countered' you can keep your current offer, accept their offer, or raise your bid. You will be notified via email once you are awarded a vehicle.
Payment & Transportation
Payment must be made to Inloher Corp., via wire transfer or direct deposit to our Bank of America account ONLY.
Once you make the payment, you must email us with your name, lot number, the amount of the payment you are sending and the bank receipt. If you are sending it from someone else's account or a business account, include their name in your email please. You CANNOT pay at any Copart location. You have two (2) working days, from the date of the sale, to pay in full before Copart charges $50 in late payment fees. Requesting to cancel a purchase for any reason OR failing to pay for the vehicle within seven (7) calendar days (including the sale date), forfeits your purchase. After that, you will lose your security deposit and will have to pay a sales cancelation fee. BUY IT NOW PURCHASES must be paid for on the day of the sale or you will be charged the $50 late payment fee.
You must sign the vehicle documents using the electronic signature option. Florida residents must mail in the notarized Power of Attorney, in addition to signing the electronic documents. Once you pay for the vehicle and we have received your documents, we will email you a Vehicle Release Authorization, so that you can send a transportation company to pick up the vehicle, you CANNOT remove the purchased vehicle yourself. Also, do not send anyone to remove it without our release authorization. In order to pick up, Copart requires bidders to schedule an appointment with Copart to arrange the date and time of the vehicle pickup. This must be done by downloading the Copart mobile app and follow the steps to do so.
If the vehicle is not removed within three (3) calendar days, including the sale, storage fess with be charged. On the fourth (4th) day, a fee of $5 will be due. The fifth (5th) day a fee of $5 will be due for Online Bids and $30 will be due for Kiosk or Buy it Now purchases. And after that, the buyer will pay $30 daily until the 9th day, at which point a fee of $40 per day will be billed. Failure to remove the vehicles from the yard within 30 days, will be considered abandoned and you will lose the payment of the vehicle and any fees paid, and could be charged disposal fees, if applicable.
Once the vehicle leaves the yard, and we receive the title from Copart, we will mail it to you. Florida residents will receive their title directly from Tallahassee. Please feel free to check our FAQs or contact us if you have any questions at [email protected] or 954-671-0160. Our customer service team will assist you with all of your inquiries. Please be aware that it could take at least 30 days for us to receive the title from Copart, and if there is any balance due to us or on your account it will not be mailed until that balance has been paid. Also, please read the Terms and Conditions before you decide to take part in salvage auctions.