Salvage Cars for Sale from Copart Auto Auctions
Find Salvage Trucks, Motorcycles, Boats, and More!
Not only will you find salvage rebuildable Cars, but we also have salvage and used trucks, motorcycles, boats, jet skis, and other types of watercraft and machinery.
Buy Clean Title, Rebuild And Ready to Drive Vehicles
In addition to salvage title cars, trucks and motorcycles, we have a great selection of ready-to-drive vehicles with little damage or no damage at all. Some are just regular used cars, some are rebuild vehicles
Copart's Longest Running Broker
Our website allows you to bid directly on Salvage title cars from Copart Auto Auctions.
Whether you're looking for repairable wrecked cars for sale, motorcycles, pickups, trucks, boats, or SUVs, SalvageReseller.com will help you find the vehicle you're looking for.
Salvage vehicles are our passion and speciality.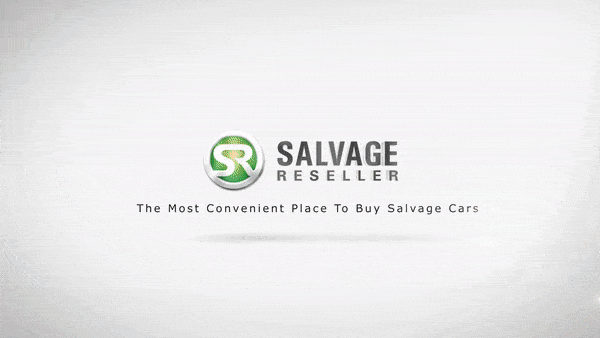 Live Auctions
No Bidding or Purchase Limitations
Over 156,400 Vehicles
Inventory Updated Daily
Longest running
Copart Registered Broker
No Dealer License
Required to Buy
A+ Rating
from the Better Business Bureau
Customer Support
Friendly and Knowledgeable
What Our Clients Say about Us
View All Feedbacks
Brad Jaeger
United States
Great to work with, very good communication and fast response time.
★★★★★
Piotr Pfisterer
United States
Thank you for your excellent service
★★★★★
Osman Leonel Escalante Herrera
United States
Son una persona muy amable. Y lo tratan muy bien se los recomiendo gracias por se amable
★★★★★
Max Eliott Reimer
United States
Finally made my first purchase. At first it seemed confusing, especially for someone who is not very computer experienced. But with the help of 'ROSE', she took extra time and patience to complete my…
★★★★★
Ronald Louis Provost
United States
So far my experience has been excellent. All paperwork has been timely and accurate. Thanks for your help.
★★★★★
Tim
United States
I have used Inloher Corp to purchase multiple vehicles from Copart auctions. They have always been very helpful when I had questions, and I have always received the sale paperwork and title work within…
★★★★★
Greyson
United States
Wondefull! As a first-timer Copart bidder, they made my purchase experience very easy. Their emailed instructions were incredibly clear and precise and they came through in a timely manner. Someone was…
★★★★★
Jorge
United States
Go get bonded, go get dealers license, spend thousands on bonds and save your $250 fee.. My advise for all you complainers. 250 is a small price to pay to go around all the state requirements to buy directly…
★★★★★
Lance
United States
I had a great experience with salvage reseller and inloher corp. It was my first online vehicle purchase and my new/used truck was delivered to me within 4 days of purchase and buying it was simple. If…
★★★★★
Naseam
United States
I recently bought a bike from these guys using them as a broker. They are not an auction, they are a broker, people who give you access to auctions. Using that information I was able to buy a nive bike…
★★★★★
Customer Satisfaction is our #1 Priority
SalvageReseller.com is the most recommended Copart Registered Broker and your destination to buy salvage cars for sale. Locate cheap vehicles in your area today and bid with confidence. What are you waiting for?
No risk. No credit card required.
Be The First to Bid
View Vehicles With No Bids
Night Cap Sales
Bid in Evening Auctions
Buy Pure Sale Vehicles
No Minimum Bids Or Reservers
Get started with salvage car auctions by using our Car Finder tool to find repairable cars for sale, as well as other salvage vehicles. You can search for damaged vehicles by location, model, make, year, etc. If you need any help with the buying process, our amazing customer service team will be happy to give you a hand.
If you are interested in buying a salvage title vehicle, we recommend you contact your local Department of Motor Vehicles for information on salvage titles in your state. Each state has unique rules about buying junked cars and salvage vehicles. They will be able to tell you what the requirements are for retitling salvage repairable cars. Each state has different rules, so be sure to get as much detail as you can.
Close The Deal On That Dream Used Car!
It's time to check out the salvage car auctions that interests you. We recommend that you visit the auto auction facility where the vehicle is stored to inspect it personally, you can bring your mechanic with you, but please call the yard before visiting. After you have inspected the vehicle and decided it is the auto you want to buy, you can then register and bid on any salvage cars auctions directly on our website.