Questions to Ask Before
You Buy Salvage Cars
It's true that salvage car auctions can translate to big savings for the consumer. In many cases, after a few repairs, a salvage title vehicle can function reliably as a daily driver. However, at SalvageReseller.com, we aim to help our members make informed purchases. We can't stress enough how important it is to research a salvage car before purchasing. To help you get started, here are some questions to ask before you buy salvage cars.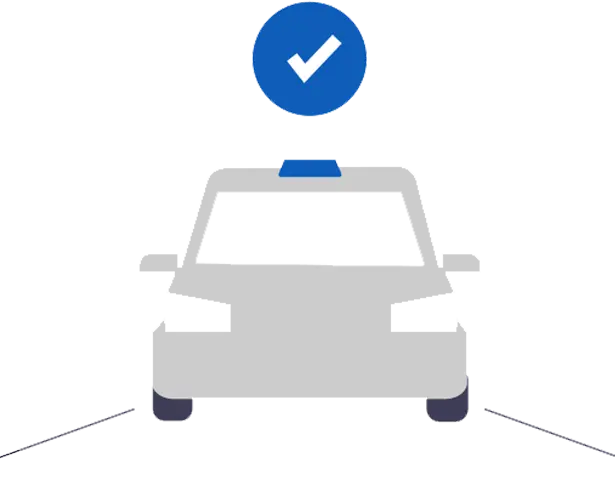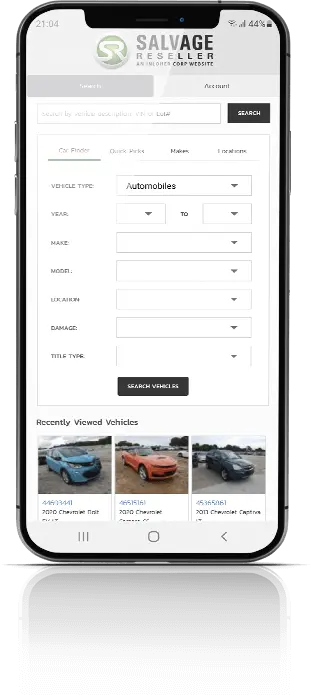 What is the extent of the salvage vehicle's damage?
If you're looking for a daily driver, pay close attention to the type and extent of damage that occurred to the vehicle. Although many salvage cars can drive reliably after some repairs, there are some vehicles that will never operate as safely and dependably as they once did. A vehicle that has frame damage or extensive corrosion from salt water flooding may not be the best choice if you're looking for a car that you can drive regularly.
Was the vehicle inspected?
Whenever you have your sights set on a salvage car for sale, we highly recommend having the vehicle inspected prior to placing an offer. If you don't have the vehicle inspected, you may find yourself dealing with costly complications down the road. Do yourself a big favor and have that salvage car inspected! Visit our Inspections page for a listing of inspection services that you can get in contact with and setup an appointment.
How do I find the type of salvage car I'm looking for?
At SalvageReseller.com, you can search through a vast selection of salvage cars for sale. What's more, you can register to buy salvage cars bidding directly at Copart.com. Traditionally, you would need a dealer's license to acquire salvage vehicles in this manner, but SalvageReseller.com is a Copart Registered Broker created to provide everyone with the opportunity to acquire salvage cars, trucks, motorcycles, SUVs and more. We also offer a FREE Basic Membership, so you can buy salvage cars bidding directly at Copart today!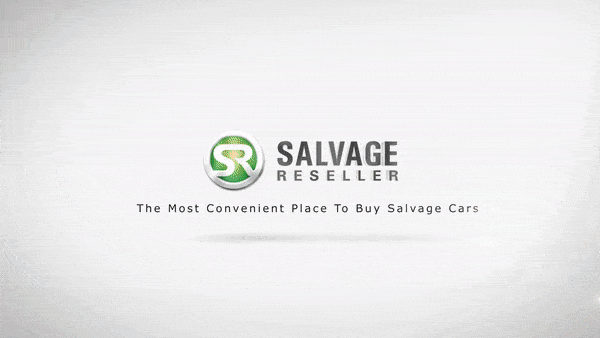 Buy Clean title, rebuilt and ready to drive vehicle
In additional to salvage title cars, trucks and motorcycles, we have a great selection of ready-to-drive vehicles with little damage or no damage at all. Some are just regular used cars, some are rebuild vehicles. You can find donated or repossessed cars. Some are auctioned, others you can buy instantly with "Buy it Now" option and skip the auction. The best part is you also have the advantage of being able to participate in these used vehicle auctions the same way licensed dealers do!
How it works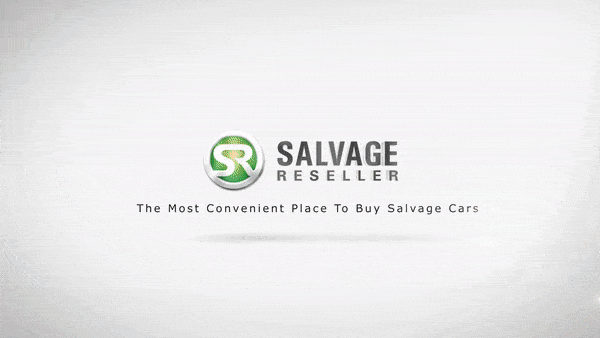 Registration and Memberships
Get started for FREE today! No credit card required and no dealer license required. We do offer a 2 vehicles purchase limitation with the free account; however, you can always upgrade your account to a monthly or yearly subscription and buy as many vehicles as you want. To comply with federal and state regulations, if you're a US resident you will need a valid driver's license, and if you are an international buyer you will need your passport.
Search and Inspection
We have the best search filters options to help you find your next vehicle fast. Search by Quick Picks, Vehicle Types, Damage Type, Document Type, Makes, Models, States, etc., or just use our Advanced Search to find your vehicle using your own criteria. We highly encourage all buyers to always inspect the vehicles before bidding. Please remember all vehicles are being sold as "as is - where is". All bids are binding and all sales are final.
Bidding and Transportation
You are required to have on fund a security deposit of $400 or 10% of the maximum amount you're willing to bid, it is 100% refundable as long as you have removed all vehicles purchased from the yards and have fulfilled all payment obligations. You will electronically sign the vehicle documents, (We don't charge document fees like other brokers), and we can help you find transportation. You cannot remove or pay the vehicles at the yard yourself.